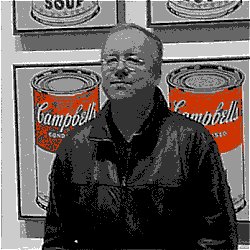 "Did you google me? Please, let me know!"
robvanderbijl@favas.net
"Hallo", klik hier voor Nederlands...
Rob van der Bijl says "HELLO!"

Welcome on this site. Take it easy while looking around. Try to encounter new fields of information behind the 36 ones you're already seeing on the main page. Use this sitemap to improve your familiarity with the site.

OK, this deep, 6th level sounds very promising...
Disclaimer
Rob van der Bijl can not be held responsible for the content of this site. The copyright of all material on RVDB (all pages situated on the domain www.xs4all.nl/~rajvdb) remains with Dr Rob A.J. van der Bijl (RVDB, Amsterdam, Netherlands). All linked sites (names, logos, and related texts and other material) are the property of their respective owners.
It is prohibited, without written permission of Van der Bijl, to copy, reproduce, republish, upload, post, transmit material (texts, images, sounds and html-codes) from this site via electronic and printed media, or by any other means.
Linking with and refering to RVDB is encouraged. Preferably link to: http://www.lightrail.nl/rvdb
Info at the webmaster.

RVDB
Rob van der Bijl zegt "HALLO!"

Welkom op deze site. Kijk rustig rond. Probeer zo nu en dan dieper in elk van de 36 info-velden door te dringen. Gebruik deze sitemap om de site beter te leren kennen.

Goed, dit diepe, 6de niveau klinkt veelbelovend...
Disclaimer
Rob van der Bijl kan niet aansprakelijk worden gehouden voor de inhoud van deze site.
Het auteursrecht op al het materiaal op RVDB (alle pagina's vallend binnen het domein www.xs4all.nl/~rajvdb) berust bij dr.ir.Rob A.J. van der Bijl (RVDB, Amsterdam). Alle rechten van gelinkte sites (namen en -logo's, alsmede gerelateerde teksten, beelden en andere vormen van media) berusten bij de respectievelijke eigenaars.
Het is niet toegestaan om zonder uitdrukkelijke schriftelijke toestemming van Van der Bijl informatie (teksten, beelden, geluid en html-codes daaronder begrepen) via electronische en gedrukte media of op welke andere wijze ook, op te slaan en/of te verspreiden.
Linken en refereren naar RVDB wordt aangemoedigd. Bij voorkeur als volgt: http://www.lightrail.nl/rvdb
Informatie bij de webmaster.

RVDB