Advancing monster building in Tokyo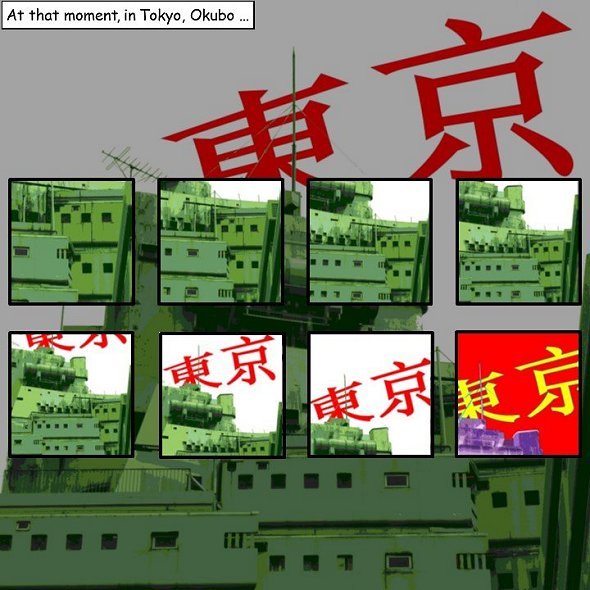 The urban battleship building is located in Okubo, a neighborhood within Tokyo's Shinjuku ward. It is designed by the famous and controversial architect Yoji Watanabe (1923-1983). The high building, realized in 1970, consists of 150 prefabricated capsules made of sheet metal. The complex looks like a battleship (Gunkan) indeed, as it shows us the architect's previous career as an officer of the Imperial Navy.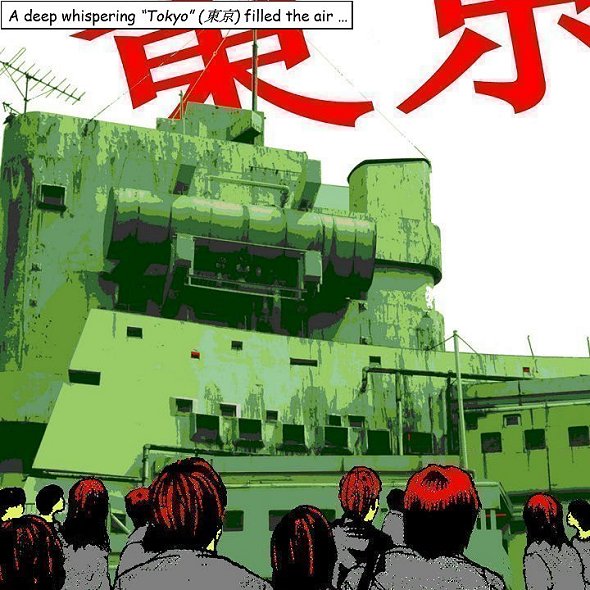 In this manga story, Watanabe's building turns out to be a monster. Like an urban machine it had landed in Tokyo. The buildings of Okubo started to shrink. A monotonous sound filled the air, like deep whispering: "Tokyo" *). The people in Okubo couldn't understand this creature.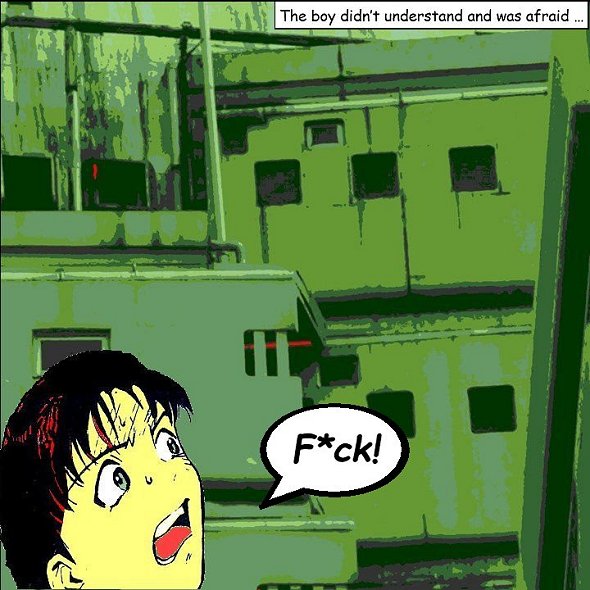 The little boy couldn't understand it at all. He was frightened and looked in horror at the greenish metal monster that was now pushing further into Okubo's urban landscape. "F*ck!" The brute battleship building became visible far into Shinjuku.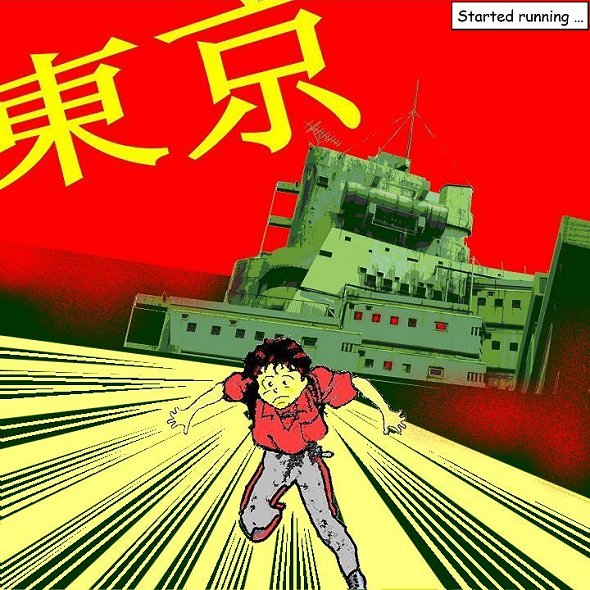 The boy started running. The sky turned deep red and the monstrous sound swelled: "Tokyo" *). And he made his way even faster. It was not without reason that Yoji Watanabe wrote: "I am uninterested in architecture that lacks uncomplicated creativity and the temper to do battle with the universe."
*)


Source:
RVDB Urban Planning (Amsterdam, June 2020).
Type:
Obscure cities.
Copyright:
Rob van der Bijl / Favas.net (Amsterdam, 2005-2020).